Everything about Chandigarh is intriguing and alluring, from the fact that it serves as the capital of both Haryana and Punjab to the fact that it was India's first planned city. The views you see here are hard to find elsewhere in the country. Here, you can witness an amazing mix of nature and civilization as they cohabit peacefully and enhance the appeal of the city.
Did you know that Swiss-French architect Le Corbusier was the one who designed it?  Chandigarh is also one of the cleanest cities in India and has a long history of being a business hub. Additionally, it's a hidden gem that's great for spending time with friends, family, alone yourself, or that special someone. The friendly locals and fantastic weather make this place a wonderful vacation destination.
So, if you want to make your trip to Chandigarh unforgettable, then get ready to book international flight tickets from US to India through BudgetAirfares and check out these top 7 must-visit places in Chandigarh for a memorable experience:
1. Nek Chand's Rock Garden, Chandigarh
No trip to Chandigarh is complete without visiting the famed Rock Garden. Regardless of whether you are in the city on business or with family and friends, take some time to visit this particular place. You can see dozens of magnificent sculptures made totally out of trash, like rock, in the sculpture park there. Every crevice of the garden is a work of art, so whether you are a fan of art or not, this place will make you one by the time you leave.
2. Sukhna Lake, Chandigarh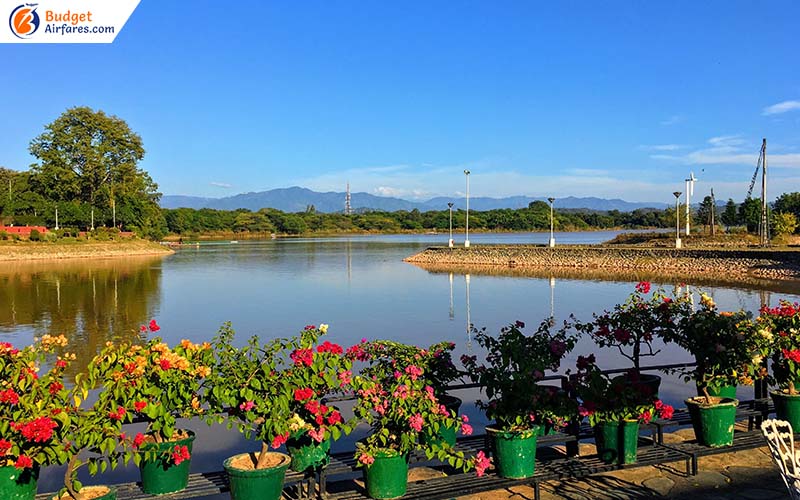 Sukhna Lake is the first name that comes to mind when talking about lakes in Chandigarh for couples. If you've ever had the pleasure of seeing it in person, you'll understand why it's sometimes referred to as "one of the most beautiful man made lakes in India." Since it was constructed in 1958, the magnificent water body has become one of Chandigarh's most popular tourist attractions. If you have the chance, go to Sukhna Lake at sunrise or sunset to experience one of the most stunning sights you will ever see. Additionally, it serves as a center for a variety of sports, with boating being the most popular with tourists. Yes, you can certainly get a boat here and sail away in the glistening waters.
3. Chhatbir Zoo, Chandigarh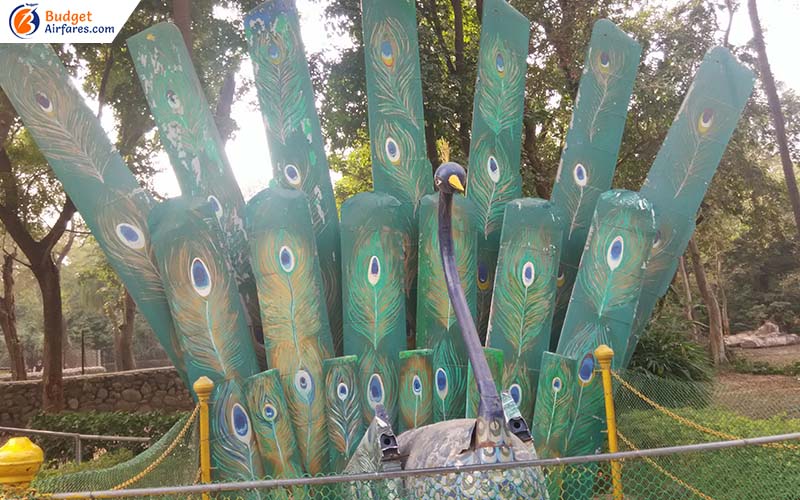 Perhaps wildlife isn't the first thing that springs to mind when you think about Chandigarh. But the city likes to surprise everyone, therefore there's a great zoo there where you can see lots of unusual species. The Mahendra Chaudhary Zoological Park, a 505-acre animal park, is home to species imported from different parts of the country.
It is home to more than 1200 animals from more than 100 different kinds. You can see several different animals here, including the black buck, white buck, Indian gazelle, Indian elephant, common leopard, lion, leopard cat, Royal Bengal tiger, and white tiger. The park also gives you the opportunity to see a variety of bird species up close, including falcons, kalij pheasants, doves, common quails, and bar-headed geese. So, if you are ready for a wildlife adventure then book direct flight tickets from US to Delhi through BudgetAirfares and enjoy the majestic Chhatbir Zoo.
4. Zakir Hussain Rose Garden, Chandigarh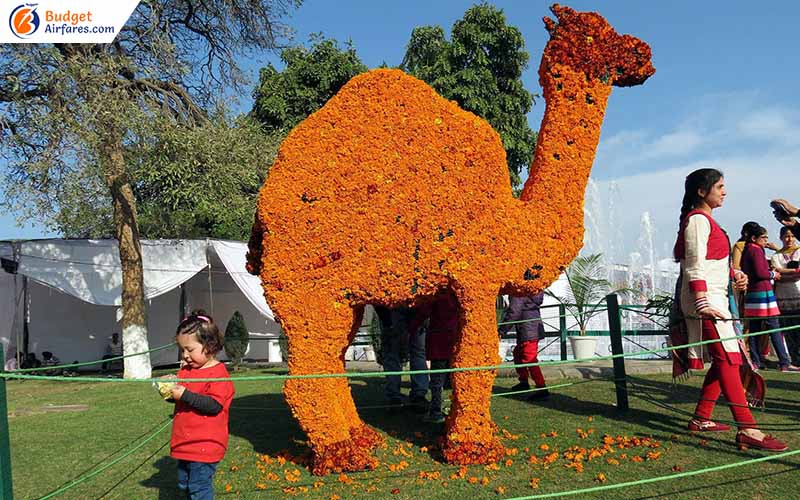 The Zakir Hussain Rose Garden in Chandigarh You can call it whatever you want—Rose Garden or simply Rose Garden—it will always be the same enchanting environment that takes your senses on a joyful adventure. It spans 30 acres in the Sector 16 area and provides visitors with the chance to examine more than 1600 different species of roses and other plants. Every year in February or March, when spring has already begun to arrive or is just about to take over the region, a sizable celebration called the Rose Festival takes place here. To see the large array of roses on display for this event, thousands of spectators travel to Chandigarh.
5. Government Museum and Art Gallery, Chandigarh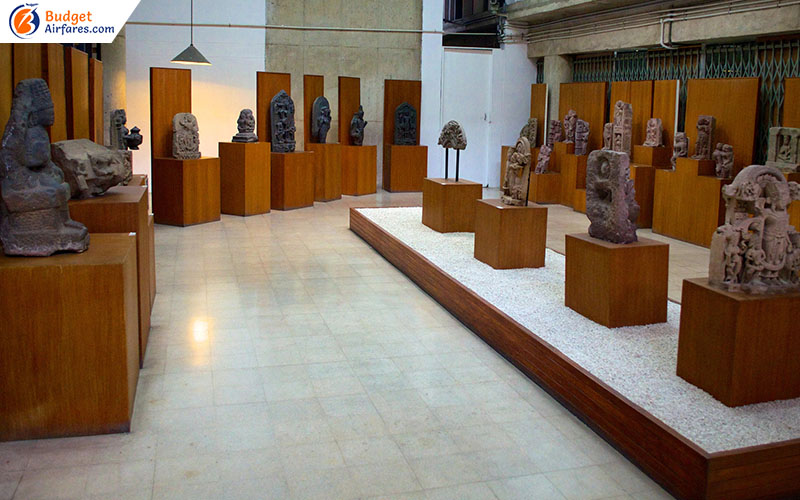 The Government Museum and Art Gallery may be Chandigarh's most overlooked museum because it is overshadowed by the attractiveness of other, more well-known attractions on this list. The establishment was made possible by the 1947 division of India and Pakistan. The majority of what you see there was once on exhibit in the Central Museum in Lahore, the former capital of Punjab. The incredible collection, however, was transported to India following the partition and placed in the recently established Government Museum and Art Gallery. The museum's valued holdings include miniature paintings from Rajasthan and sculptures from the Gandhara region.
6. Japanese Garden, Chandigarh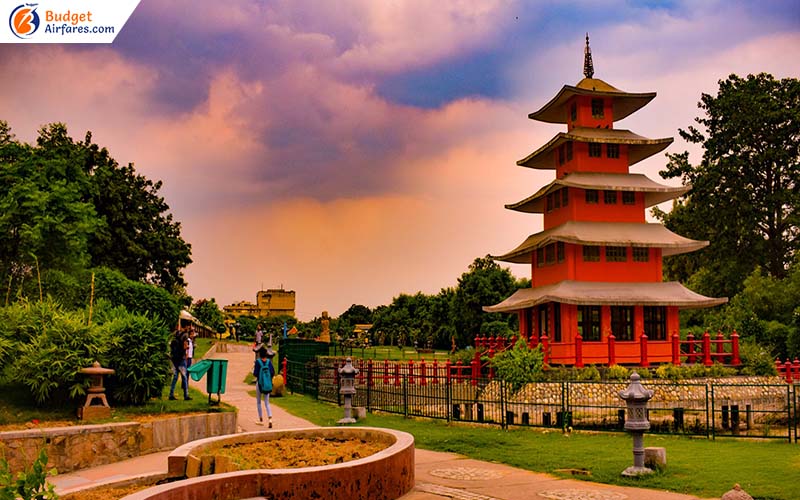 Japanese Garden, a recent addition to the list of well-liked locations to visit in Chandigarh with friends and family, has already established a reputation for itself via its aesthetically beautiful architecture, undisturbed tranquility, and lush vegetation. While the project's Phase 1 was launched in 2014, Phase 2 wasn't made public until 2016. The two are connected by a tunnel beneath the ground, which is stunning in and of itself because of its decor of beautiful Japanese artwork. Take some time to meander through the garden if you're ever in the Sector 31 neighborhood; it's extremely lovely. So, visit BudgetAirfares today and book yourself online flight tickets from US to India.
7. Elante Mall, Chandigarh
Looking to indulge in some retail therapy? Visit the tenth-largest shopping mall in India as well as the most beautiful setting in Chandigarh. Elante Mall is a modern, opulent location where you may easily lose a whole day to shopping, exploring, and indulging in delectable meals. A variety of games and activities are available at Fun City, a part reserved especially for kids. The mall also features a sizable food court, up to eight movie screens, and a plethora of shops that will tempt you back time and time again. If you're not too hungry, you can relax with a hot or cold beverage in one of the many stylish cafes around.
Therefore, these are the top 7 places that you must visit in Chandigarh for a memorable experience. Additionally, if you are looking to grab cheap international flights from US to India, make sure to visit BudgetAirfares, the best online travel website.
Also Read: Top 8 Essential Tips for Successfully Organizing Your Business Travel