India is a large country with a diverse terrain that includes everything from arid deserts to towering mountain ranges. The country is also home to breathtaking architecture with so many intricate details that it will leave you in awe, much of it created by hand. India is a melting pot of cultures and traditions and will give you enough culture shock to last you for years.
Although it is true that India is renowned for its varied topography and cultural heritage, this is not the only thing that makes this nation so exceptional. Here, people from many places commonly congregate to celebrate life. India, which runs from the majestic Himalayas to the grasslands and backwaters of Kerala, swings between being sluggish and speedy, colorful and dull, loud and quiet, plain and stylish, and having a high-rise infrastructure and pristine natural settings.
If that's not enough reason then take a look at these top 5 reasons why you should visit India at least once in your lifetime. Additionally, you can browse through BudgetAirfares to book cheap international flights from US to Ahmedabad.
1.    Himalayas
The Himalayas, with their sky-soaring peaks, extend over a huge area and really cover five countries. It is home to nine of the ten highest peaks on Earth. This Himalayan region, which is alluring due to the splendor of its glittering waterfalls, rivers, and lakes, rich grasslands that slope down to the foothills, vibrantly colored flowers, and easygoing populations, contains some of India's top hill stations.
The Ganges, Brahmaputra, and Indus are notable rivers that have their beginnings in the Himalayas. The Himalayas have also been used as a place for meditation by the gods and later by yogis, and several of its nooks are thought to be the adobes of various gods. In fact, the Eastern Himalayas are one of India's two biodiversity hotspots.
2.    Diverse Culture
Everyone should travel to India at least once in their lifetime to step outside their comfort zones and gain a fresh perspective on life. The culture shock of India could be difficult to adapt to. But you'll soon learn to value what's in store for you. It is hard to return from India as the same person you went there. It will alter you. This could be the major justification for taking your upcoming trip to India.
Dance, classical music, colorful festivals, and fashionable attire are all examples of beauty in culture. From the Dosa to the Roti, Kathakali to Bharatnatyam, and the Dhoti to the Lungi, India has a social structure that is incredibly intricate. Thus, book international flight tickets from US to Amritsar and embrace the diverse culture of this country.
3.    Mouthwatering Cusine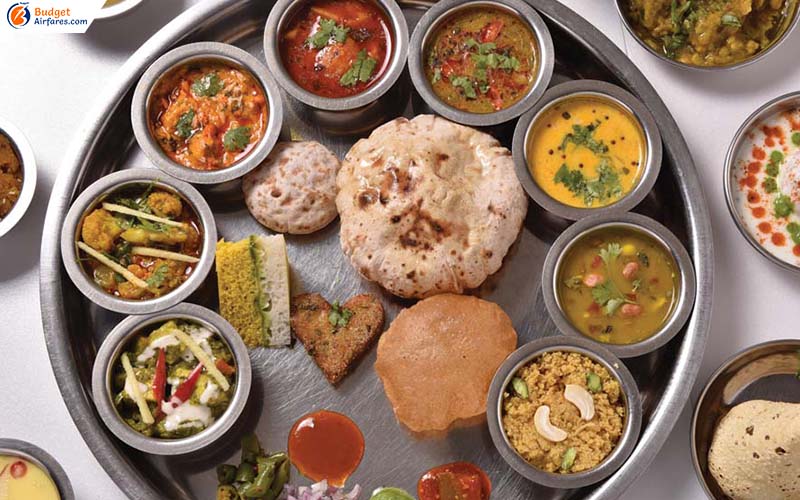 It makes total sense when someone says that they are visiting India purely for the food. And when it comes to Indian cuisine, you'd better get ready for an endless array of mouthwatering delicacies. The majority of Indian dishes are made using a combination of rich spices, grains, vegetables, herbs, wheat, and rice. Indian non-vegetarian cuisine frequently uses chicken and mutton.
Indian food isn't the only type of international food available in India; there is also simple and good food from other countries. There are many ways to sample Indian cuisine, from North Indian chole rajma to South Indian idli and dosa.
4.    Rich Art and History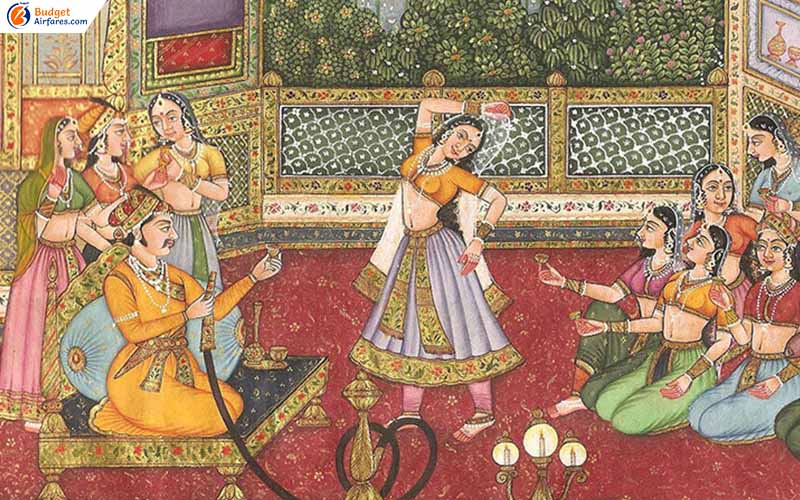 India is one of the oldest cultures in the world and is well-known for its amazing ancient history and mythology. Including handicrafts and handlooms, there are castles, forts, religious buildings, and monuments. Many individuals travel to India to experience its spiritual aspect, learn more about themselves, find peace inside, and live in harmony.
Everything is unique and different to learn about, experience, and be a part of. The practices that are followed, which are based on ancient scriptures and are supported by the populace, are one of the factors that contribute to Incredible India's culture. You can book flight tickets from Chicago to Delhi with BudgetAirfares and start exploring the art and history journey from there.
5.    Spirituality
India and its people have a perpetual desire to adopt or advance either a more contemporary belief or a more traditional religion. The nation is home to numerous diverse tribes and religions, hence there are various places that are essential to various religions. India serves as the reassuring foundation for numerous religions, including Hinduism, Sikhism, Buddhism, Islam, and many others.
The followers of these religions are always searching for tranquility and deity. And many people opt for various routes for this. If you are in the proper setting and receiving the correct instruction, you might also discover your road to spirituality. The most number of pilgrims travel to Haridwar, Bodh Gaya, Amritsar, Rishikesh, and Varanasi among other pilgrimage sites in India.
To Sum Up
Travelers will have a one-of-a-kind and unforgettable experience in the captivating nation of India. From its diverse landscapes and rich cultural history to its warm hospitality and mouth watering cuisine, the country has something to charm every traveler. The country's charm lies in its ability to leave a lasting impression on all who visit, making it a destination that everyone should explore at least once in their lifetime. Therefore, book cheap flight tickets from US to India with BudgetArfares today and embrace the magic of India.