We can all collectively agree to the part that sometimes life tends to get a little crazier. And in those times all we want to do is to get out of our daily routines and take some spare time for ourselves to clear our heads. There was a time when people used to travel to explore new places, architecture, or the royal charm of the place. However, now the concept of holidaying is so much more than just fun and frolic.
Nowadays, the detoxification of the soul is the "new thing". People are now more focused on improving their mental and emotional health by connecting with nature. And if you also looking to detoxify your soul then pay a visit to some of these incredible places of India by booking cheap international flights from US to India today.
India is a place that is popularly known for its healing practices and spiritual rejuvenation. The country is home to several spiritual awakening places which possess the celestial aura and is unblemished from the human commotion. The spiritual journey to India can offer you a chance to experience Indian culture, traditions, local food, and so much more. The country is a place to find your inner peace and renew your soul. Book affordable US to India flight tickets from BudgetAirfares.com and grab the chance to go on your spiritual retreats.
Now let's take a look at the Top 5 Incredible Destinations in India that can help you to detoxify your spirit and heal your Soul.
5 Amazing Locations in India to Detoxify your Spirit
There can be a number of reasons why an individual wants to go on a spiritual awakening journey. While some people go to detoxify their bodies, some go to get in touch with their spirituality, and others just want a peaceful, serene vacation. So if you are also planning to go for a refreshing vacation, then buy US to India flight tickets online from BudgetAirfares.com and check out these 5 incredible destinations in India that are still unexplored and untouched.
Nubra Valley, Ladakh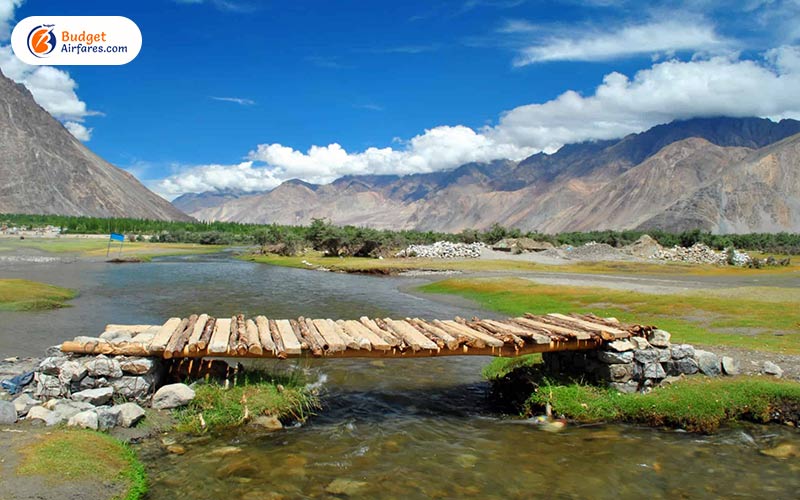 In the northeastern part of Ladakh, there is a magnificent valley known as Nubra Valley. The valley is often called a cold desert due to its high altitude. It is believed that just a glance at this picturesque
Khardung La Pass and Shyok (river) are enough to heal you with their pleasantness. The valley is filled with plenty of orchards, monasteries, picturesque landscapes, dunes, and Bactrian camels which makes it a perfect location to travel to for spiritual purification. A visit to Nubra Valley in Ladakh promises travelers amazing scenic views and centers that preach Buddhism to help calm their senses.
Rameshwaram, Tamil Nadu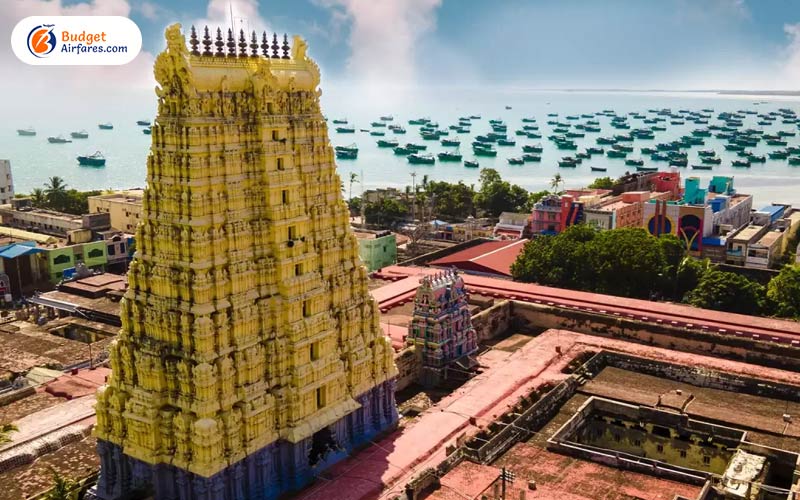 Rameshwaram in Tamil Nadu is also known as the Banaras of the South. Rameshwaram offers the travelers an abundance of natural beauty with its beautiful beaches and amazing temples. at is a veritable feast for the soul.
In addition to its natural beauty, Rameshwaram has a rich mythical history and an ambiance that is a veritable feast for the spirit. If you are looking to strengthen your spirit then this holy place is a perfect location for you to detoxify your spirit. Book affordable US to India flight tickets online from BudgetAirfares.com and start your journey of spiritual healing.
Shimoga, Karnataka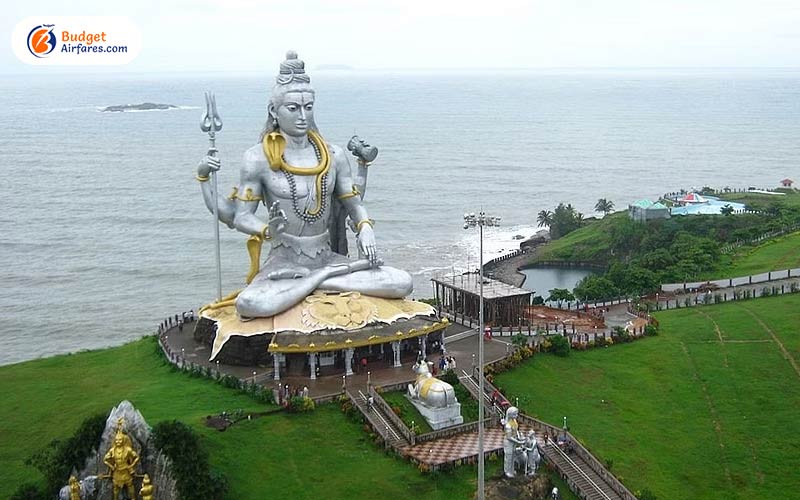 Shimoga is one of the lively destinations of Karnataka. They say there is no better place where you can just near the undulating waterfalls and surround yourself with the lush green forests of Shimoga. The city is home to some of the most beautiful waterfalls scenic valleys, lush green forests, and thriving farmlands. There are various rivers in Shimoga, such as the Bhadra, Tunga, Varada, Kumadvathi, and Sharavathi that offers travelers the utmost calmness and mental peace. A visit to Shimoga, Karnataka can help heal your soul in ways that you are not even aware of.
Auli, Uttarakhand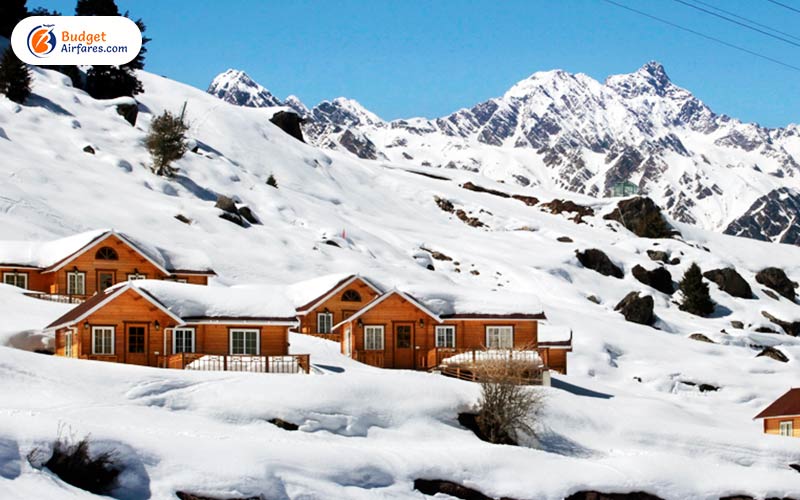 Auli in Uttrakhand is primarily known as the best skiing destination in India. Even though people usually travel to this town to get the finest skiing experience, what most people are not aware of is Auli is also highly admired for its breathtaking scenic views and incredible surroundings. Among many other gifts, the town also includes magnificent apple orchards, oak, and deodar trees. Auli is a place that can provide you with the most reviving times of your life and can help your soul detoxify and rejuvenate. Book international flight tickets from US to India from BudgetAirfares.com to plan your most awaited holiday trip with the intent to detoxify your Spirit and heal your Soul
Mandi in Himachal Pradesh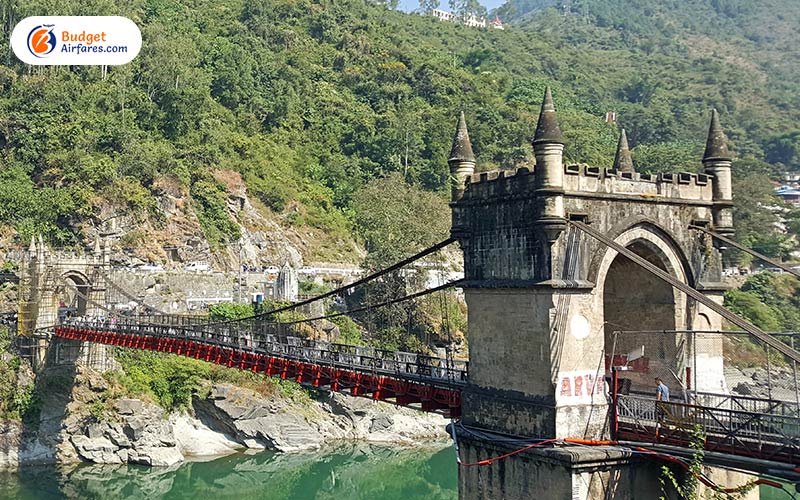 Situated in the Northwestern part of the Himalayas range, Mandi is a beautiful hill station in Himachal Pradesh. It is also known as the Varanasi of the Hills mainly because of its prepossessing carved Shaivite temples. The atmosphere of this little village in the northwest Himalayan Range is tranquil, peaceful, and amazing, which aids in relaxation and rejuvenation.  Additionally, the tranquility soothes the soul and help enlivens the spirit.
On the Final Note
There are many wonderful destinations in India where you can relax and rejuvenate your soul. A trip to these beautiful retreats in India will not only help you to uplift your spirit but also encourage you to face any harrowing ordeals of your corporate or personal life with a positive attitude. Therefore, if you are also looking for spiritual upliftment and want to ease the stress of your daily life, then we suggest you snuggle in the lap of nature by booking cheap flight tickets from US to India now. Buy the affordable US to India Flight Tickets from BudgetAirfares.com and head for your dream destination to find your spiritual connection with the divine.