Are you trying to find out if and how to change the name on a flight ticket? Or perhaps you bought tickets but your name has subsequently changed. For instance, let's say that you have booked an international flight from USA to India but misspelled your name on the ticket. Do not fret; we have all the details you require to comprehend and modify your airline tickets.
Traveling can be an exhilarating adventure like flying internationally from USA to India, but if it isn't well planned, it can also be one of the most stressful situations. What to do if a traveler's name changes on an airline ticket is one of the main problems that people face. Regardless of whether you are a seasoned traveler or just getting started, being aware of the rules governing airline name change procedures can help you avoid hassles and possibly save money.
There are several reasons to ask for a name change, including when a name on an airline ticket was spelled incorrectly or when your name has changed since you booked your reservation. In this article, we have adhered to the information that clarifies every aspect of name changes on airline tickets. You may use our handy guide to find out how to update the name on your reservation and what to do if the name you're using to fly is different from the one you used to make the reservation.
Can a Passenger Change the Name on an Airline Ticket?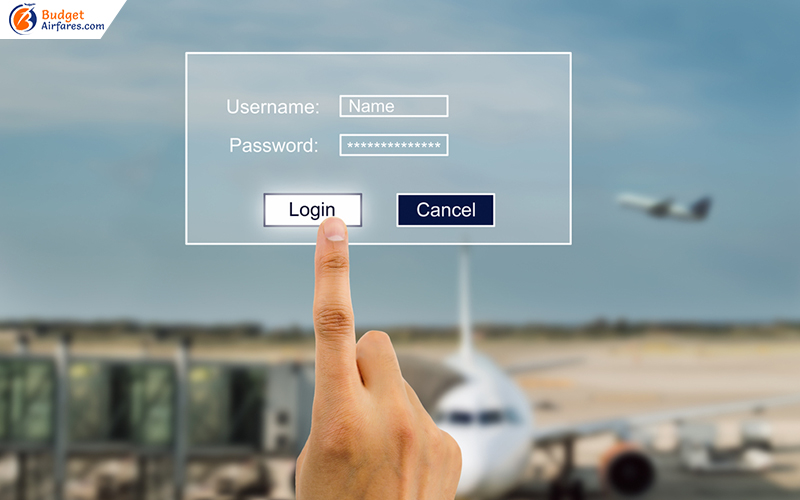 To answer your question more precisely, Yes you can change your name on a plane ticket.  However, there are very few circumstances in which you will be permitted to.
Everyone is well aware that purchasing air tickets in advance is the key to finding affordable tickets, like cheap international flights to India. However, you should be mindful that a lot can happen in two months that might thwart your vacation plans.
There can be instances when you need to modify the names on a ticket, whether it's because you recently got married, divorced, or for some other reason. However, it's crucial to be aware of the airline's restrictions before purchasing your tickets because the rules for altering names on tickets vary by airline.
Situations in Which Name Change on a Plane Ticket is Allowed
There are several circumstances in which the airline will allow the passenger to change the name on their airline ticket for instance you have booked international flight tickets from USA to India.  Mistakes can be made during the reservation process, and as long as the passenger remains the same, name changes are permissible. To understand when adjustments are allowed, consider the following:
If the Passenger had Made Spelling Errors:-
The airline has no trouble updating the name on a ticket if you misspelled your name when purchasing a ticket like when booking cheap international flights to India. The name on the passenger's ticket must match that on their official identification. Please be aware that middle names are not an issue, however, airlines do pay attention to the customers' first and last names. Nearly all airlines provide you the option to contact them to request a correction as soon as you discover one. And if you somehow miss the error until you get to the airport, you are still in luck. The issue can be resolved at the airport's ticket desk as well.
If the Passenger Want to Change Prefix
The airline will let you modify the prefix if you accidentally entered the wrong one. Prefix changes are fairly simple and don't incur any penalties. If you've already purchased your tickets from the airline, you can speak with them directly to address the problem. Additionally, if you purchased the ticket through a travel agent, get in touch with them to change the prefix. If you discovered the prefix error after the fact, then don't worry as well. Visit the airport's ticket counter to remedy the issue.
If the Passenger Has Legally Changed Their Name
In the event of a legal name change after booking, travelers can change their names on the flight tickets. It is extremely common for travelers to make reservations for their tickets in advance of getting married or divorced. Passengers are allowed to change their names on their airline tickets as long as the name change is legal and supported by proper papers. Like, if you have already booked international air tickets from US to India before getting married, you can still change the name on the ticket with proper legal proof.
In the event that travelers have purchased tickets under their new names but their IDs still bear their old names, they should bring the legal documentation proving their name change to the airport for verification. Due to the time required by the airline for document verification, it is highly recommended to be at the airport as early as possible.
Can the Passenger Pass on Their Ticket to a Friend
Almost never. While most airlines' customer care departments would help you modify the name of the original passenger, very few will let you change it to a completely different traveler. So make sure to carefully check the airline's return policy before booking a flight. If you bought a refundable ticket and asked for a refund at least 24 hours before takeoff, most airlines will give you a full refund. Please be aware that you will only be qualified for a refund if you purchased a refundable ticket at least 7 days prior to your flight.
Conclusion
In order to plan your trip appropriately, it is imperative that you are aware of the name change policies of the specific airline. If you changed your name after making reservations, bring all the documentation attesting to the change with you for airport verification. You'll travel calmly and without problem if you have all the necessary documents and preparedness. Additionally, you may visit to buy cheap international flight tickets to India from the USA,on Tripbeam and grab some of the finest flight deals.
Frequently Asked Questions (FAQs)
How much will it cost to change the name on the airline ticket?
Each airline has its own rules on fees and penalties for changing a ticket's name. While some airlines impose a surcharge, others may offer a free change.
Why is it that some airlines won't let you change the name on a ticket?
A: According to airlines, name changes are not permitted due to security concerns. A ticket's name can only be changed if there is an error and the holder will be the one utilizing it. Additionally, airlines claim that permitting name changes gives scammers a chance to take advantage of tourists.
Also Read: Finding The Best Time To Book Cheap Flight Tickets To India