India is one of the most culturally-diverse countries in the world. Its rich heritage, incredible landmarks, and prosperous history are some of the numerous factors that make it an ideal destination to travel. This is why every year over a million US citizens visit India and explore the country. If you are also one of those people who are planning a trip to India by booking international flight tickets from US to India then you've probably heard about a document named an "OCI Card". If yes, but don't know what it signifies, then you are at the right place. Because in this blog, we are going to discuss everything that you need to know about the OCI (Overseas Citizenship of India) Card. So read on.
Acquiring an OCI Card has many advantages such as ease of travel, immigration to the country, owning property in India, etc. While the Government of India initially offered PIO (Persons of Indian Origin) Cards, these have been since run down in favor of " OCI Cards". Read further to learn more details on what is an OCI card, how you can apply for one, what documents are required, how you can get OCI Card in USA, and where to book cheap international flights from US to India.
What is an OCI Card?
An OCI (Overseas Citizenship of India) Card is a smart card assigned to a PIO (Person of Origin) who immigrated from India and has subsequently obtained a citizen of a foreign country.  In other words, an OCI Card is a travel document that allows visitors or travelers to enter and exit the country of India without the need for a visa. This OCI card is valid for the whole lifespan of the holder and there are also no other restrictions on how many times the cardholder can enter or exit India. The OCI cardholder also acquired privileges such as the ability to work, live in, as well own property in India, other than the right to vote in Indian Elections and Public offices.
If you are also planning on heading to India, then book cheap flight tickets from US to India from Budgetairfares.com for an affordable trip of your lifetime.
Who is Entitled to Apply for an OCI Card?
There are certain preconditions that a person must fulfill in order to apply for an OCI Card. However, please be aware of the fact that one cannot apply for an Overseas Citizen of India (OCI) Cardholder if their parents, grandparents, or great-grandparents were or are nationals of Pakistan or Bangladesh. Now, let's take a look at some of the points that make you eligible to apply for an OCI Card:
A person is eligible to obtain an OCI Card if he/she were a resident of India on or after January 26, 1950.
If one were eligible to become a citizen of India on January 26, 1950.
If the person was born in the region that further evolved into a portion of India after August 15, 1947.
If the person is a child, grandchild, or great-grandchild of an Indian citizen.
Any candidate who is the minor child of the aforementioned individuals.
They are also eligible if the applicant is a minor child whose parents are nationals of India or any one of the parents is a citizen of India.
Therefore, to enjoy a pocket-friendly and memorable trip in India, book affordable US to India flight tickets from Budgetairfares.com now.
What is the Procedure to Apply for a New OCI Card in US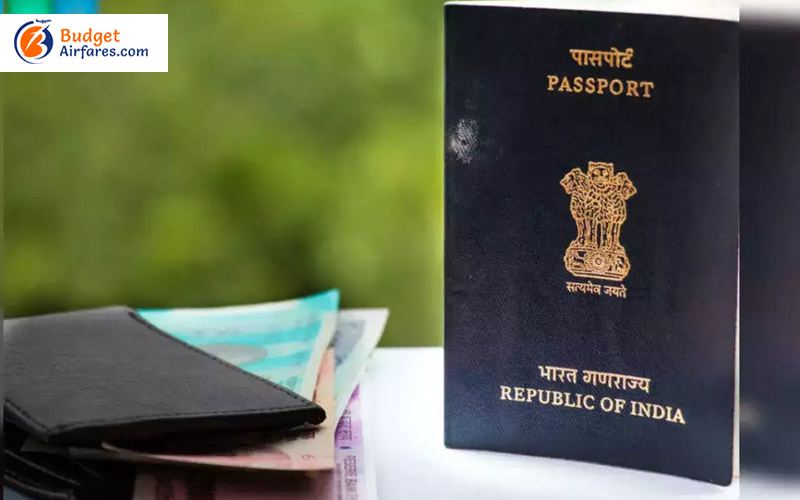 Now let's take a look at a step to step approach to how to get an OCI card in USA:
Determine the type of OCI Card you need
After that collect all the essential documents
Fill out the OCI application form online
Further, submit your Mail-In Application and also pay the Application Fee
In addition to it, submit your physical Application
Now, after that wait for the email notification of submission.
Wait further for your application to be proceed
And have your OCI Card delivered to you
And after the completion of an application, it generally takes 6-8 weeks to obtain an OCI Card. To learn more about cheap international flights from US To India, visit Budgetairfares.com and plan a trip to your dream destination in India today!
Benefits of Acquiring an OCI Card
An OCI Cardholder possesses the following benefits:
OCI Cardholders can travel to India on multiple-entry, multi-purpose visas for the rest of their lives.
You possess the exemption from reporting the length of your stay to the police authorities.
OCI Cardholders have the same rights as non-resident Indians (NRIs) in economic, financial, and educational domains except for the accession of agricultural or plantation holdings.
Cardholders also have ingress to consular services from Indian embassies and stakes around the world.
People with the profession of doctors, advocates, dentists, pharmacists, nurses, accountants, etc. are sanctioned to work in India.
OCI Cardholders do not require an exit visa to leave India for any period of time.
Therefore, this is all the essential information you need on how to get OCI Card in USA. As mentioned above there are several advantages of possessing an OCI Card. However, there are also certain activities that are restricted and limited to even OCI cardholders. Hence, if you are also planning a trip to India, then buy US to India flight tickets online from Budgetairfares.com and head to one of the most adventurous trips of your lifetime.